Brit Floyd returns to the stage in 2023 to perform a brand-new production celebrating 50 years of the ground-breaking and iconic musical masterpiece The Dark Side of the Moon. The show will feature classic tracks from the album such as Time, Money, Us and Them and The Great Gig in the Sky.
The 2 and a half hours plus set list will also include other highlights from Pink Floyd's magnificent catalogue of albums, including tracks from The Wall, Wish You Were Here, Animals, The Division Bell, Medal and much more.
---
Door Time:
General doors will open at TBA
*Door times subject to change without notice
Parking:
Lot A – $20 – Purchase in advance through Ticketmaster
Lot B – $20
Parking will also be available on the day of the event [CARD ONLY]
Venue presale begins on Thursday, June 29th, at 10:00 AM and ends at 10:00 PM (same day) [ONLINE ONLY]. Tickets go on sale to the general public on Friday, June 30th, at 10:00 AM. Tickets for this and other shows at the Cross Insurance Center can be purchased online at ticketmaster.com or at the Maine Credit Unions Box Office inside the Cross Insurance Center.
Parking Lot Map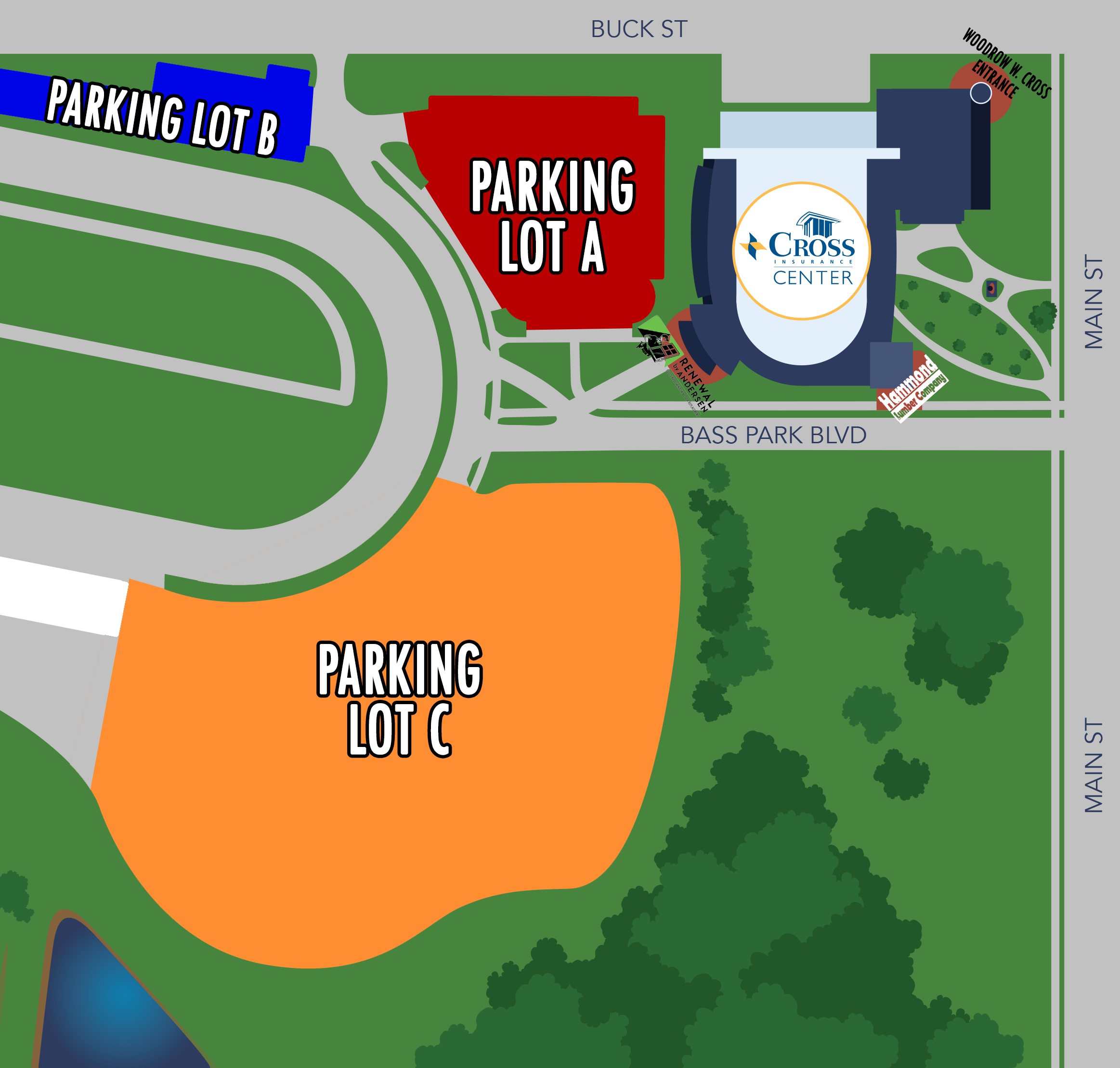 Brit Floyd's VIP M&G Soundcheck Experience
On arrival at the venue at 5:00 PM on the show day, each guest will be given a special Brit Floyd VIP Meet and Greet Soundcheck Experience tour pass and lanyard and will have an exclusive opportunity to browse through all the show merchandise and to chat to the show personnel pre show. The VIPs will then be invited by Brit Floyd's tour manager into the venue auditorium for the private soundcheck experience. Brit Floyd's musicians will treat the VIP audience to a special bonus performance of two classic Pink Floyd songs not featured in the evening show, and then afterwards will come down from the stage to meet all the guests. The musicians will be happy to chat with the VIPs, sign merchandise and have photos taken. Brit Floyd fans can expect to be treated to a memorable and personal experience!
PRICING:
PL1: $125.00
PL2: $100.00
PL3: $90.00
PL4: $65.00
PL5: $45.00
PL6: $35.00
PL7: $25.00
*Additional fees applicable depending on point of ticket purchase.

SEATING CHART: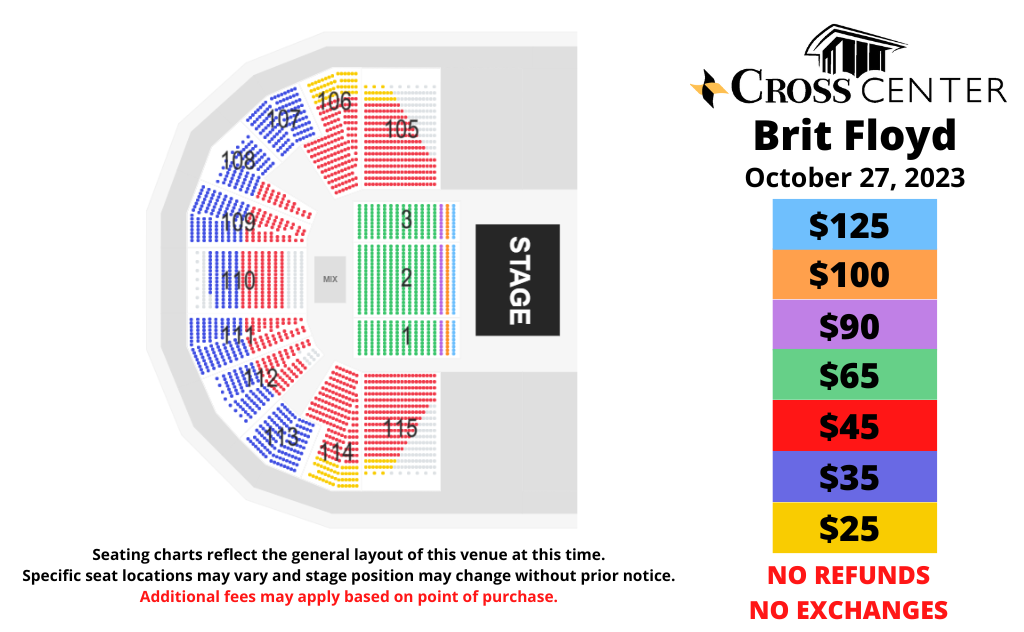 ABOUT BRIT FLOYD
Taking to the stage to perform note-for-note renditions of all these classic Pink Floyd tracks will be the band of musicians that audiences have become familiar with worldwide over the years, featuring long time guitarist/vocalist and musical director Damian Darlington, who has played over 2500 Pink Floyd music related concerts throughout his career.
The band will also feature Ian Cattell, Edo Scordo, Eva Avila, and all the other expert musicians that have joined the ranks of Brit Floyd over the course of the last decade.
Having performed over 1,000 shows since its launch in Liverpool, England in January 2011, Brit Floyd have circled the world, sold out tours across Europe, North America, South America, and the Middle East, and performed concerts at some of the world's greatest venues, including London's prestigious Royal Albert Hall, the awe inspiring Red Rocks Amphitheatre in Denver, the historic Greek Theatre in Los Angeles, and Radio City Music Hall.
The Brit Floyd show has become a phenomenon, widely regarded as the world's greatest rock tribute show. Faithfully recreating the scale and pomp of the final 1994 Pink Floyd tour, complete with a stunning light show, iconic circular screen, lasers, inflatables, and theatrics.
Cross Insurance Center COVID-19 Policies
Due to REDUCED levels (Medium or Low) of COVID-19 community transmission in Penobscot County, face coverings are welcome, but NO LONGER REQUIRED while inside the Cross Insurance Center. At this time, we are not requiring proof of vaccination or proof of a negative COVID test. We reserve the right to do Temperature Checks and/or not grant access to any guest(s) that are demonstrating COVID-like symptoms.
For updates on this, please continue to check our website, our social media channels, or call 207-561-8300. Thank you for your understanding & cooperation. Please get vaccinated and let's keep Mainers safe!