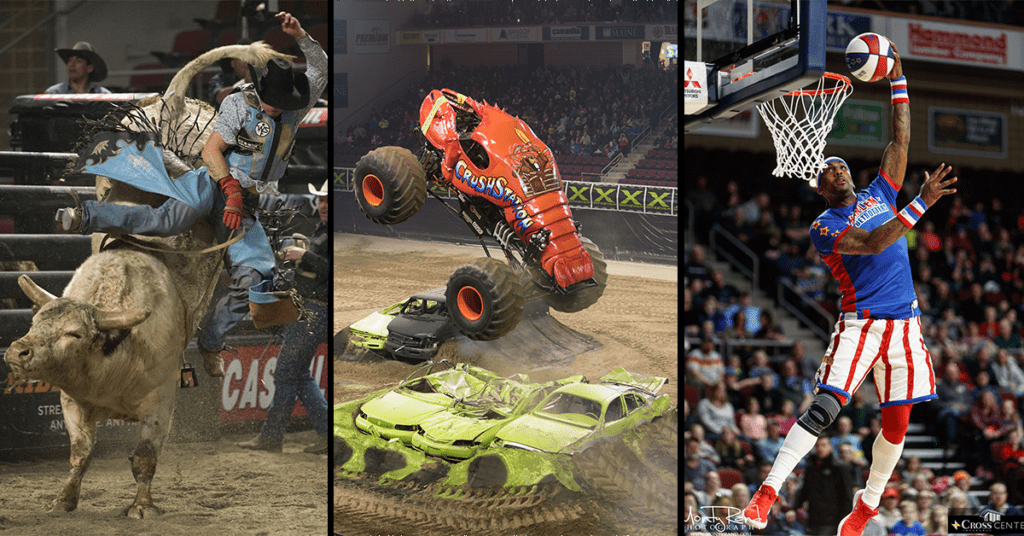 Share your love for live entertainment with your group at the Cross Insurance Center and SAVE today!
The Group Sales Department at the Cross Insurance Center helps coordinate outings at our venue for community and corporate groups. Our group sales staff prides itself on providing professional, courteous service that will help to make your outing memorable.
Many of our concerts, shows, and other events offer special discounts and preferred seating for groups. A group generally consists of 10-20 people, varies by event and is based on availability.
Want to learn more about Group Sales and how it can benefit your group? Contact our Box Office Manager, Sam Spargo, at 207.561.8310 or by email at sam.spargo@oakviewgroup.com
GROUP SALES BENEFITS
ONE-ON-ONE SERVICE
Our group sales staff works with each client individually to help choose your show and seats. You can meet with us by phone, via email, or with an in-person appointment. Let our experienced staff help you plan your next group outing, private event, or corporate function.
GET GROUP TICKETS FIRST
For select shows, group tickets are sometimes available for purchase BEFORE they go on sale to the general public. Seats for these shows are first come, first serve and payment is due in full at the time of purchase.
TICKET DISCOUNTS FOR GROUPS
By ordering through the Group Sales Department, you may be eligible for a discount on select tickets and events at our facility. All tickets are based on availability. Ticket minimums and/or limits and discount opportunity may vary based on show.
REDUCED SERVICE CHARGES
While group tickets are subject to a $5 per order fee, there is NO per ticket charge–no matter how many tickets you purchase. However, some fees may apply depending on the ticket delivery method you choose.
CHANGING YOUR ORDER
Not sure how many people will be in your group? No problem! When you work with the Group Sales Department you can place a designated number of tickets on hold but then only purchase as many as you need. When making your order, your group organizer will be given a ticket decision deadline. Any unused seats will be released at that time.
In addition, if you find you need more tickets than you placed on hold, we can add to your order (based on availability). You can even add tickets after you've paid for the original order.
INCENTIVES FOR GROUP LEADERS
Some shows will offer special benefits, like extra event tickets, gift certificates, or merchandise for group organizers who purchase a certain number of tickets.
Contact our office at 207.561.8310 to learn which shows are offering incentives.
FUNDRAISING OPPORTUNITIES
Looking to raise money for your group? Try purchasing discount tickets and then re-selling them at face value.
Contact our Box Office and Group Sales Department at 207.561.8310 to learn more!
PRIVATE FUNCTIONS
There is fun for everyone at the Cross Insurance Center! Would you like to host a birthday party, family reunion, or office party? Throw a party with your group and catch one of our amazing events. Call us at 207.561.8310 for more information or click here to send us an email!
Other great Group Opportunities at the Cross Insurance Center:
Birthday Party Packages (Groups of 15 or More)
Employee Benefit Program
Boy and Girl Scout Patch Program
School Discount Program
Military Discount Program
CONTACT US
Call: 207.561.8310
Email: sam.spargo@oakviewgroup.com