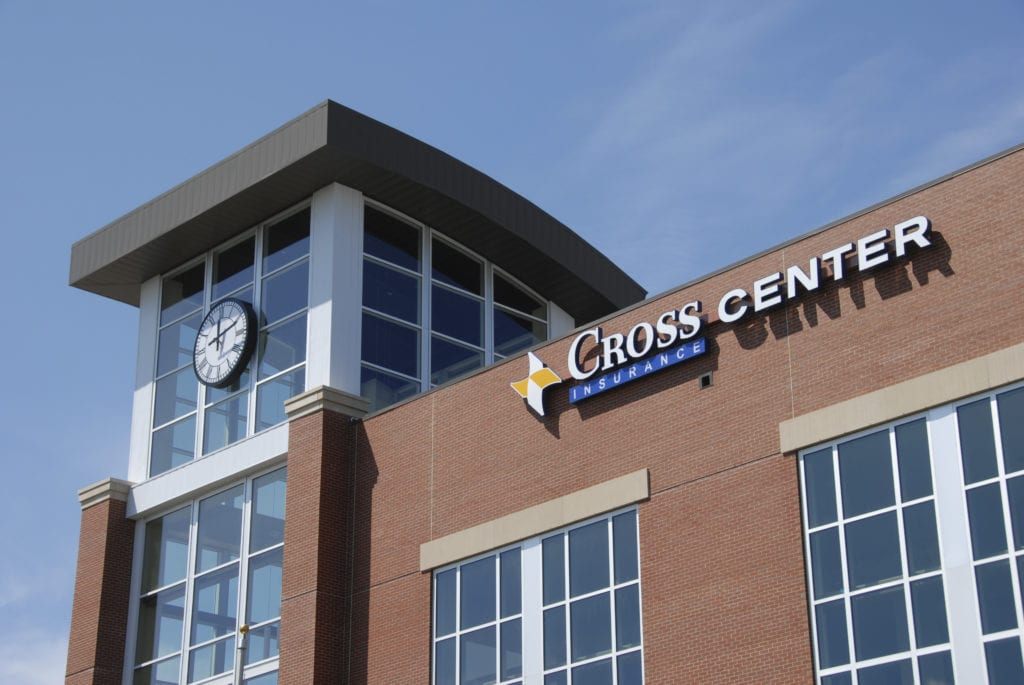 COVID-19 UPDATE
*The Cross Insurance Center will factor in Federal, State and Local COVID-19 guidelines and recommendations. The safety and well-being of our guests, employees, performers, athletes, and anybody who comes to the Cross Insurance Center is of the utmost importance to us at all times.
If you have any additional questions or concerns, please feel free to complete out Contact Submission Form located here.
Where can I park for Cross Insurance Center events?
With a central location, the Cross Insurance Center has many convenient parking options.
From Main St. – onto Buck St.
Parking is available on your left
From Main St. – onto Bass Park Boulevard (formerly Dutton St.)
Parking is available on your right
Can I host a business meeting or special event at the Cross Insurance Center?
There are many spaces available to rent for corporate functions, meetings, and banquets. Call or e-mail Blair Murphy at 207.561.8396 or Blair.Murphy@OakViewGroup.com.
I purchased tickets to an event at your venue, but I need an ADA accessible seat. Can I exchange my seat?
Guests who arrive at the Cross Insurance Center require accessible seating but are without accessible seating tickets will be accommodated at the box office based on seating availability.
The Cross Insurance Center features accessible seating and companion seating at all levels for guests with physical limitations.
The Cross Center staff members are available to assist guests with accessibility needs at any entrance. We have available ushers that will take you as close as possible to your seat and make arrangements to help you at the end of the show or event.
Detailed information regarding our services for guests with accessibility needs.
What is Will Call?
Will Call allows individuals to pick up pre-purchased tickets for an event at the Box Office. Picture ID, and credit card used for purchase may be required at pickup.
Will Call is at the Maine Credit Unions Box Office [located at the Renewal by Andersen Entrance] available 90 minutes before – on the day of show*.
*Will Call times may vary.  See the specific event page for full details
I am planning to bring a large group to a Cross Insurance Center event. Can I get a group discount on tickets?
There are various shows and events throughout the year that offer group discounts. The number that is considered a group varies on a show-by-show basis. If you are interested in purchasing group tickets for an event, contact the Box Office Manager, Sam Spargo, at 207.561.8310 or email at Sam.Spargo@OakViewGroup.com.
Can you email me information regarding upcoming Cross Insurance Center events?
The Cross Insurance Center has an email club called the Cyber Club! This is a FREE electronic event notification service that is offered to everyone! By being a member of this elite club, you will get:
Advance email notifications about your favorite concerts, family shows and sporting events
Exclusive ticket pre-sale opportunities not offered to the general public
The most up-to-date information about upcoming events, concerts, and family shows
Invites to exclusive pre-show parties and events
Exclusive contests to win tickets to upcoming shows, ticket discounts, special offers, and more
And don't worry… your information is safe with us. We do not provide or sell any personal information to outside parties!
Sign up for the Cyber Club HERE!
Are cameras allowed at the Cross Insurance Center during events?
The use of still cameras/flash photography and recording devices is prohibited at most Cross Insurance Center events. If an individual brings a camera or recording device into the venue, they will be asked to return that item to his/her vehicle. Cameras are permitted into certain events, however you should call 207.561.8300 to determine if the event you are attending allows cameras.
Are there any ATMs at Cross Insurance Center?
There are two ATMs located in the facility. One is located in the Hammond Lumber Company Entrance Lobby across from the Box Office. The second ATM is located through the Renewal by Andersen Entrance on the left side of the concourse.
Are children required to have a valid ticket?
For most shows and events, children who have not celebrated their second birthday are admitted free of charge and must sit in a seat with an adult (no additional seat will be granted). Specific events require children a year (12 months) and older to possess a ticket and will be noted within event details.
Can I bring in my own food and drinks?
Cross Insurance Center policies prohibit any outside food or beverage in the facility. If a patron has a medical reason that requires them to bring food or beverage, they can request approval from our event managers. Please call 207.561.8300 to connect with our events department. Requests should be accompanied by a note from the patron's doctor.
Empty, refillable water bottles are permitted. Water fountains can be found at Sections 117 and 103 on the concourse.
What is your Lost & Found policy?
The Cross Insurance Center will do our best to locate and return all lost items. Please review our Lost & Found policy here.
At what time will the general public be allowed to enter Cross Insurance Center on event day?
For most events, doors open one hour prior to the event start time, otherwise will be noted within event details.
Does the Cross Insurance Center prohibit guests from entering with certain items?
Once I enter the Cross Insurance Center, am I allowed to exit and re-enter using the same ticket?
The Cross Insurance Center has a no re-entry policy for ticketed events. Any guest who leaves the facility during an event is required to present an unused ticket to gain admission. In the event of a special circumstance or emergency, please contact a staff member for assistance.
Can I smoke at the Cross Insurance Center?
The Cross Insurance Center is a non-smoking facility. All seating areas are classified as non-smoking. The Cross Insurance Center does not having a smoking section. It is prohibited to smoke anywhere inside the Cross Insurance Center.