The Maine State JHS/Elementary Cheering Competition at the Cross Insurance Center, scheduled for Sunday, March 15th, will be postponed with a date to be determined.

Refunds are available at point of purchase.
| | |
| --- | --- |
| Door Time: | Doors will be open at 8:30 a.m. |
| Parking Information: | ADA Parking is available first come, first served |
The 24th Annual 2020 State Cheering Competition for JHS/Elementary School Students From Pre-K -8th Grade returns to the Cross Insurance Center on March 15th.
PRICING:
$6.00 Students
$10.00 Adults
CONTACT:
Craig Morrison
207.214.8792
calaisrec@calaismaine.org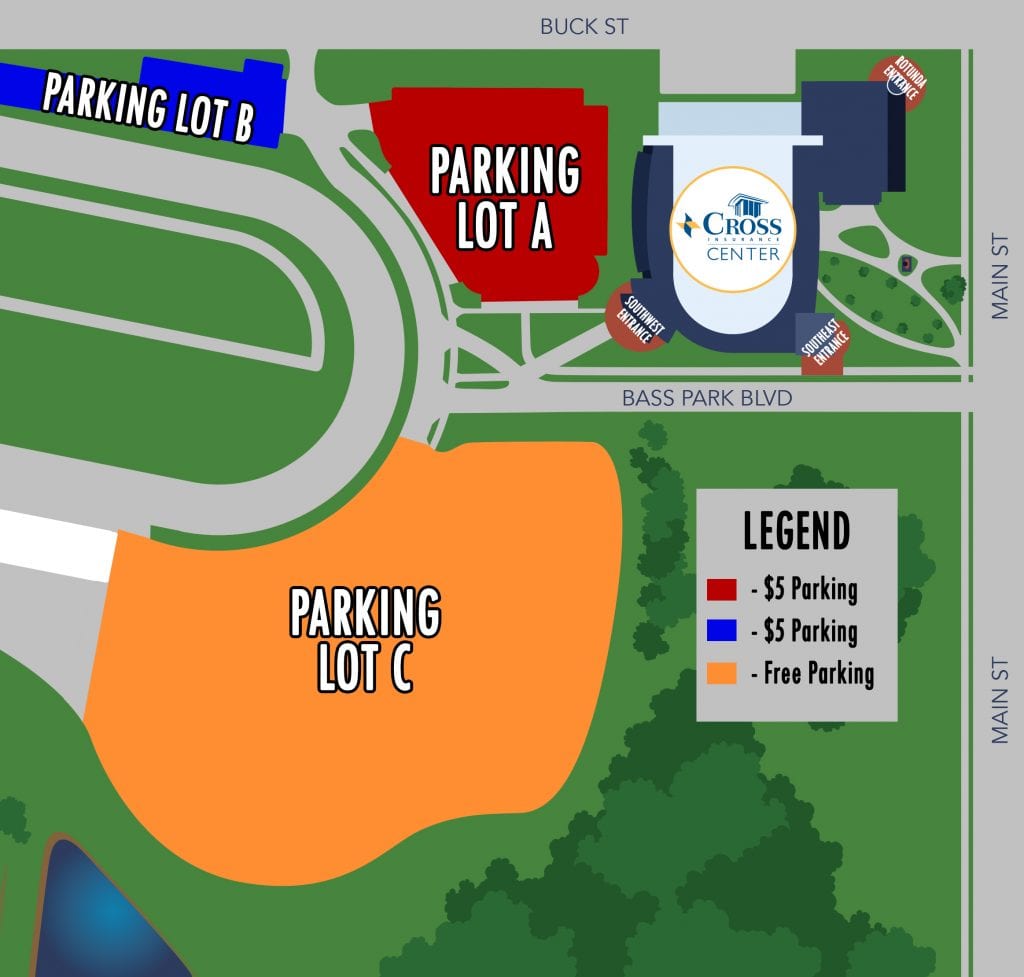 SCHEDULE
***Schedule subject to change***
MAINE ELEMENTARY/JHS YOUTH CHEERING CHAMPIONSHIPS 2020
Competition Schedule – Morning Session
Order
Team
Class
Grade
Div
Safety Check
Warm-up Mat
Performance Time
1
Ellsworth Mini Falcons
Dolls
K-2
1
8:20
9:30
10:05
2
Calais Rec Blue Devils
Dolls
K-2
1
8:25
9:35
10:10
3
Eastern Maine Elite
Dolls
K-2
1
8:30
9:40
10:15
4
Warren Rec Whiskers
Dolls
K-2
1
8:35
9:45
10:20
5
Ellsworth  MaroonFalcons
Mini
3-5
1
8:40
9:50
10:25
6
Warren Rec Cubs
Mini
3-5
1
8:45
9:55
10:30
Nat. Anthem
7
Hermon Rec Tritown Cheer
Mini
3-5
1
8:50
10:05
10:35
8
Central Elem. Central Mini's
Mini
3-5
2
9:00
10:10
10:40
9
Warren Rec Kittens
Mini
3-5
2
9:05
10:15
10:45
10
Hancock Grammar Hornets
Pee Wee
4-6
2
9:10
10:20
10:50
11
Old Town/Orono YNCA
Pee Wee
4-6
2
9:15
10:25
10:55
12
Ellsworth Elem. Silver Falcons
Pee Wee
4-6
2
9:20
10:30
11:00
13
Central Youth Cheer
Pee Wee
4-6
2
9:25
10:35
11:05
14
Warren Rec Panthers
Pee Wee
4-6
1
9:30
10:40
11:10
15
Hancock Rec Littles
Mixed
K-5
9:40
10:45
11:15
16
Acadian Junior Royals
Mixed
K-5
9:45
10:50
11:20
17
Brewer Youth Sports Witches
Mixed
K-5
9:50
10:55
11:25
18
Woodland Rec Dragons
Mixed
K-5
9:55
11:00
11:30
19
Calais Rec Blue Devils
Mixed
K-5
10:00
11:05
11:35
20
Mill./E.Mill. Tri-Town Rec
Mixed
K-5
10:05
11:10
11:40
21
Cave Hill Bears
Mixed
3-8
1
10:15
11:15
11:45
22
Acadian Royals
Mixed
3-8
1
10:20
11:20
11:50
23
Mountain View Cougars
Mixed
3-8
1
10:25
11:25
11:55
24
Blue Hill Bobcats
Mixed
3-8
1
10:30
11:30
12:00
25
Deer Isle Stonington Mariners
Mixed
3-8
1
10:35
11:35
12:05
26
Jefferson Village Chargers
Mixed
3-8
1
10:40
11:40
12:10
MAINE ELEMENTARY/JHS YOUTH CHEERING CHAMPIONSHIPS 2020
Competition Schedule – Afternoon Session
Team
Class
Grade
Div
Safety Check
Warm-up Mat
Performance Time
Order
27
Peninsula School Bulldogs
Mixed
3-8
2
10:50
1:00
1:30
28
Indian Township Warriors
Mixed
3-8
2
10:55
1:05
1:35
29
Woodland Rec Dragons
Mixed
3-8
2
11:00
1:10
1:40
30
All Saints Catholic Saints
Mixed
3-8
2
11:05
1:15
1:45
31
Eastern Maine Elite
Mixed
3-8
2
11:10
1:20
1:50
32
Dixfield Cougars
JHS
6-8
2
11:20
1:25
1:55
33
Calais Blue Devils
JHS
6-8
2
11:25
1:30
2:00
34
Ellsworth Falcons
JHS
6-8
1
11:30
1:35
2:05
35
Legend Athletics Tiny tots
Tiny
U-5
1
1:00
1:40
2:10
36
Firehouse Cheer Sparks
Tiny
U-5
1
1:05
1:45
2:15
37
All-Star Cheering Sparklers
Mini
U-8
1
1:10
1:50
2:20
38
Firehouse Cheer Flames
Mini
U-8
1
1:15
1:55
2:25
39
All-Star Cheering Comets
Youth
U-11
1
1:20
2:00
2:30
40
Maine Cheer Academy
Youth
U-11
1
1:25
2:05
2:35
41
Firehouse Cheer Blaze
Youth
U-11
1
1:30
2:10
2:40
42
All-Star Cheering Starlites
Youth
U-11
2
1:35
2:15
2:45
43
All-Star Cheering Eclipse
Junior
U-14
1
1:40
2:20
2:50
44
Firehouse Cheer Inferno
Junior
U-14
1
1:45
2:25
2:55
45
Legend Athletics Prodigy
Junior
U-14
1
1:50
2:30
3:00
46
Wiscasset Heat
Junior
U-14
1
1:55
2:35
3:05
47
Legend Athletics Royalletts
Junior
U-14
2
2:00
2:40
3:10
48
All-Star Cheering Super Nova
Junior
U-14
2
2:05
2:45
3:15
49
SJC All Star Cheetahs
Junior
U-14
2
2:10
2:50
3:20
50
Legend Athletics Icons
Exhibition
2:55
3:25
51
Wildfire Athletics
Exhibition
3:00
3:30
52
SJC All Stars Cool Cats
Exhibition
3:05
3:35