Door Time:
Saturday December 16 – General doors will open at 5:00 PM
Sunday December 17 – General Doors will open at 1:00PM
*Door times subject to change without notice
Entrances:
Woodrow W. Cross (at the corner of Buck St and Main St)
Parking:
FREE
Tickets on sale to the general public now. Tickets for this and other shows at the Cross Insurance Center can be purchased online at ticketmaster.com or at the Maine Credit Unions Box Office inside the Cross Insurance Center.
ABOUT THE SHOW
Experience the timeless tale of A Christmas Carol like never before, as one talented performer brings all the characters to life in this captivating one-man version. Get ready to be transported to the magical world of Scrooge, Tiny Tim, and the Ghosts of Christmas Past, Present, and Future. This in-person event promises to be a heartwarming and unforgettable experience for the whole family. Don't miss out on this special holiday tradition!
Maine based KENMARC ENTERTAINMENT in collaboration with VANESSA LEUCK & ETHAN POPP (New York, NY) is pleased to announce that the highly acclaimed off-Broadway production of "A Christmas Carol" is coming to New England this holiday season.
Winner of 9 Broadway World awards (including Best Play and Best Performer), this one-man tour-de-force retelling of the Dickens classic stars Scott H. Severance playing over 20 iconic characters.
Mr. Severance had previously starred as Ebenezer Scrooge in "A Christmas Carol" in 6 National Tours. In 2020 when the Covid-19 pandemic arrived, the show was adapted to a one-man version and ran off-Broadway in Manhattan & Long Island (NY) for three years. You may also recognize Scott from his notable role in the 2005 Farrelly Brothers feature film "Fever Pitch" starring Drew Barrymore, Jimmy Fallon and Jason Spevack, or the film "Clear History" with Larry David & Bill Hader.
The production was conceived by Outer Critics Circle award winner Vanessa Leuck (Disney on Ice, The Little Mermaid) & four time Tony & Grammy award nominated Ethan Popp (Bohemian Rhapsody, Rock of Ages). The show was written/adapted by Scott H. Severance with additional material by Vanessa Leuck & Ethan Popp.
DINNER MENU
THREE-COURSE DINNER MENU:
*Ticket holders pick their choice of protein.
SALAD: Spinach, roasted apple, goat cheese & pepita salad with white balsamic
CHOICE OF ENTREE:
#1 – Pan roasted chicken breast, charred lemon beurre blanc, whipped Maine potato, roasted winter vegetables
#2 – Braised beef short ribs, pan demi glace, whipped Maine potato, roasted winter vegetables
#3 – Pan roasted local tofu, charred lemon beurre blanc, whipped Maine potato, roasted winter vegetables
DESSERT: Creamy NY style cheesecake with champagne drunken strawberries and berry drizzle.
PARKING LOT MAP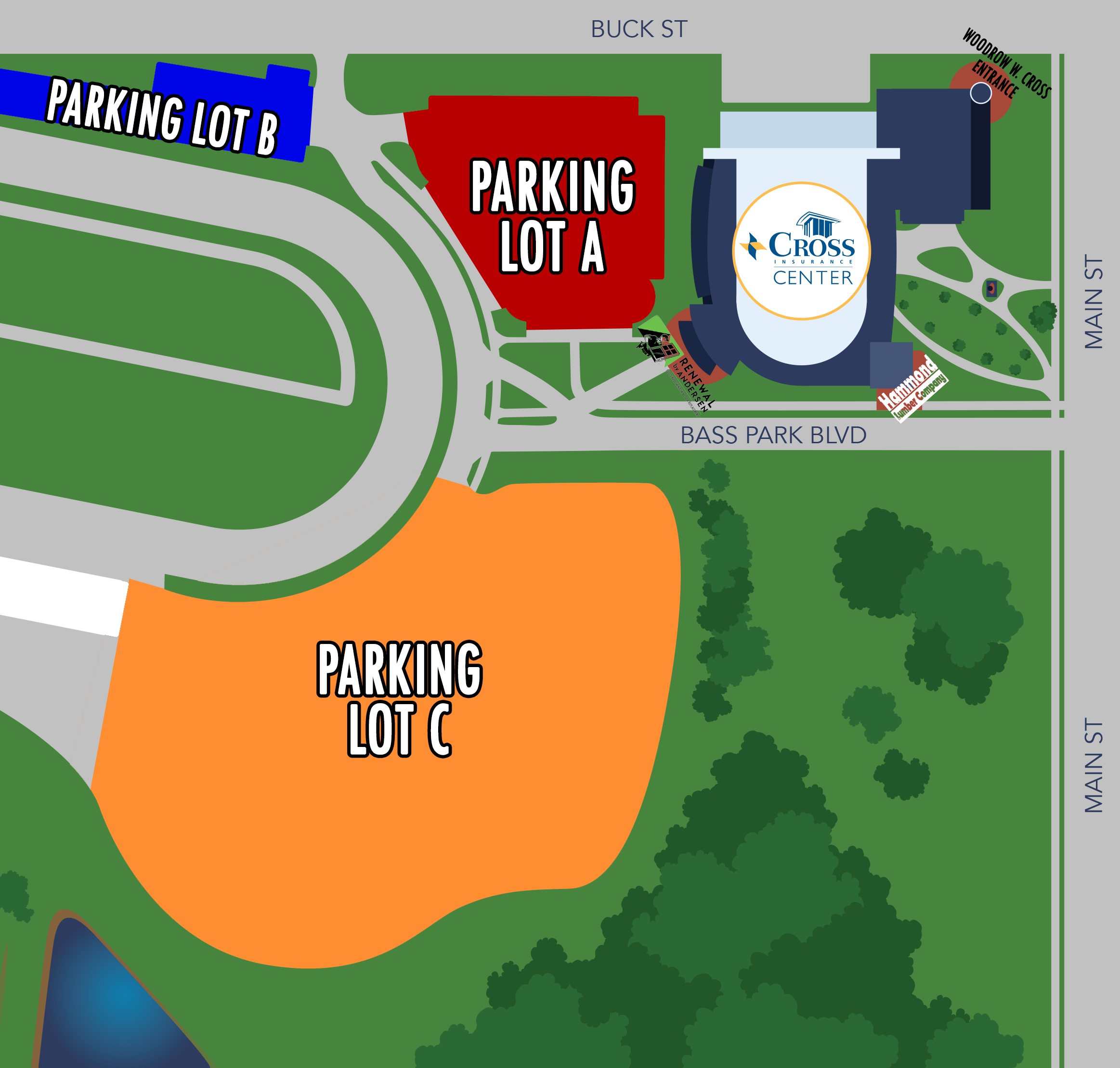 PRICING:
$75.00 *Includes dinner