The UMaine Men's Basketball Game vs. the University of Hartford postponed from January 6 has been rescheduled for January 31, 2022.
---
Per University of Maine system guidance, all guests five years of age or older attending basketball events at the Cross Insurance Center will be required to provide full proof of a COVID-19 vaccination or proof of a negative COVID-19 PCR or antigen test, which must be administered within the previous 72 hours. Patrons must have a mask in place covering their nose and mouth prior to entry. Face coverings remain required indoors for all guests and staff, regardless of vaccination status. All guests over the age of two will be required to wear a face covering, except while eating or drinking.
We reserve the right to do Temperature Checks and/or not grant access to any guest(s) that are demonstrating COVID-like symptoms.
Door Time:
Southwest Doors will open at 6:00pm
*Door times subject to change without notice
Lot A:
Lot B:
Lot C:
$5.00 – Cash Only (Purchased Day Of)
Free Parking
Free Parking
Parking Lot Map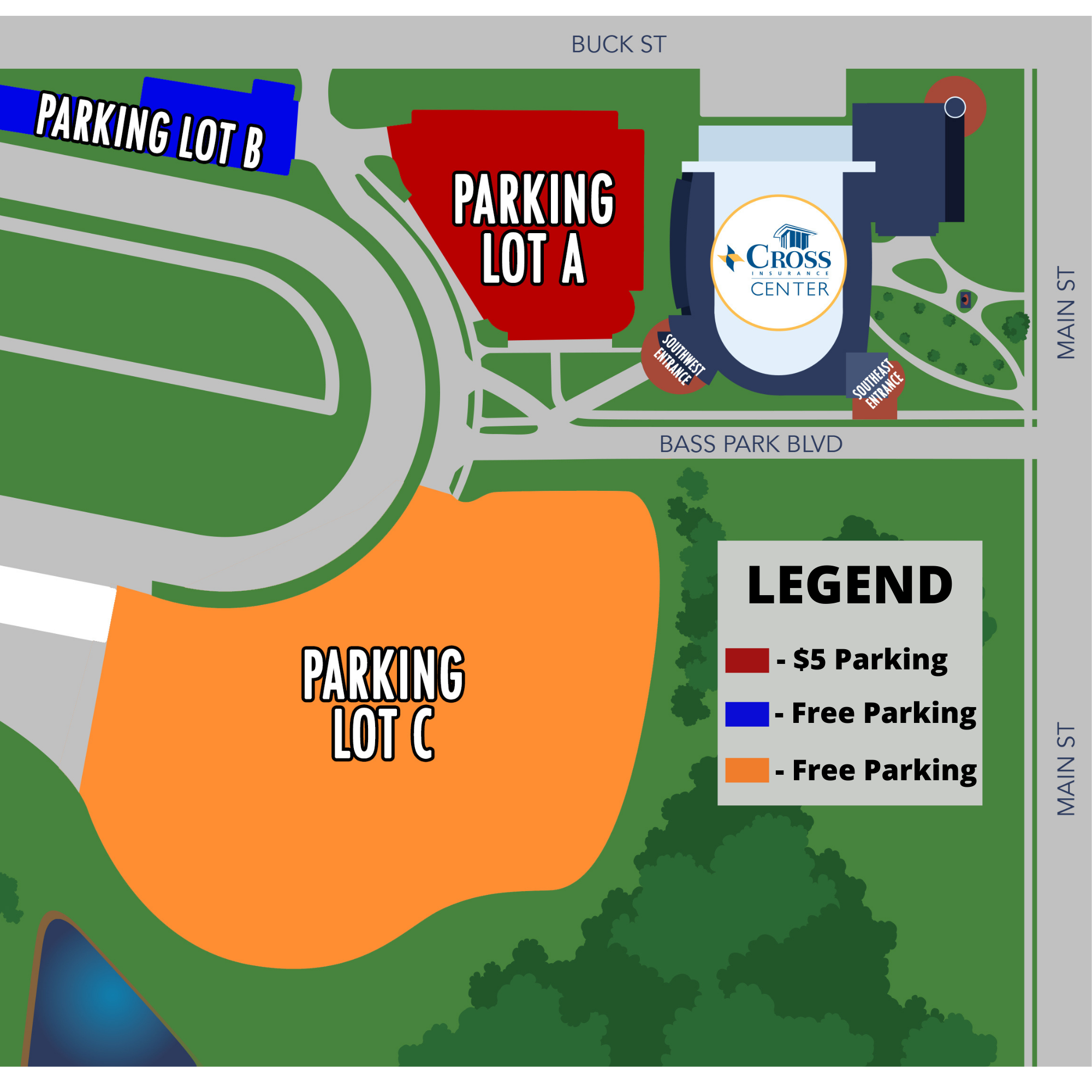 Additional Information and UMaine COVID-19 Policy Updates
Accepted proof of vaccination includes: Valid COVID-19 vaccination card, a photocopy of a valid COVID-19 vaccination card, a photo of a valid COVID-19 vaccination card, or a UMaine PointNClick green confirmation screen.
Children under the age of five (5) will not be required to provide proof of a negative COVID-19 test or a valid COVID-19 vaccination.
UMaine Students will be required to show a valid MaineCard and a PointNClick green confirmation screen. If a student does not have a PointNClick green confirmation screen, valid forms of COVID-19 proof of vaccination, or a negative COVID-19 test, will be accepted.
Guests who undergo enhanced screening will be asked a short list of questions related to COVID-19 symptoms. Guests will also sustain a temperature scan and must have a temperature reading of 100.4 Fahrenheit or lower to be granted entry into the venue.
The UMaine Athletics COVID-19 vaccination policy will be in effect for all men's and women's basketball events.
For updates on this, please continue to check our website, our social media channels, or call 207-561-8300. Thank you for your understanding & cooperation. Please get vaccinated and let's keep Mainers safe!
Come watch the UMaine Men's Basketball team as they face the University of Hartford on January 31st.
PRICING:
COURTSIDE – $25.00
RESERVED – $15.00
GENERAL ADMISSION – $12.00
SENIOR & YOUTH GA – $10.00
*Additional fees applicable depending on point of purchase