Outback Presents
Impractical Jokers: The DRIVE DRIVE DRIVE DRIVE DRIVE Tour
Q, Murr and Sal, creators and stars of truTV's hit show Impractical Jokers, have announced a brand-new live comedy tour, The DRIVE DRIVE DRIVE DRIVE DRIVE Tour. Off the heels of the successful season 9 return of Impractical Jokers and its new celebrity format, Q, Murr and Sal are excited to be back on tour for the first time in three years, bringing new jokes and videos to fans across the nation.
This show is recommended for ages 16+.
---
Door Time:
General doors will open at 6:30 PM [Renewal by Andersen Entrance and Southeast Entrance]
*Door times subject to change without notice
Parking:
Reserve your parking in advance through ParkMobile!
Parking will also be available on the day of the event [CARD ONLY]
Tickets for this and other shows at the Cross Insurance Center can be purchased online at ticketmaster.com or at the Maine Credit Unions Box Office inside the Cross Insurance Center.
Parking Lot Map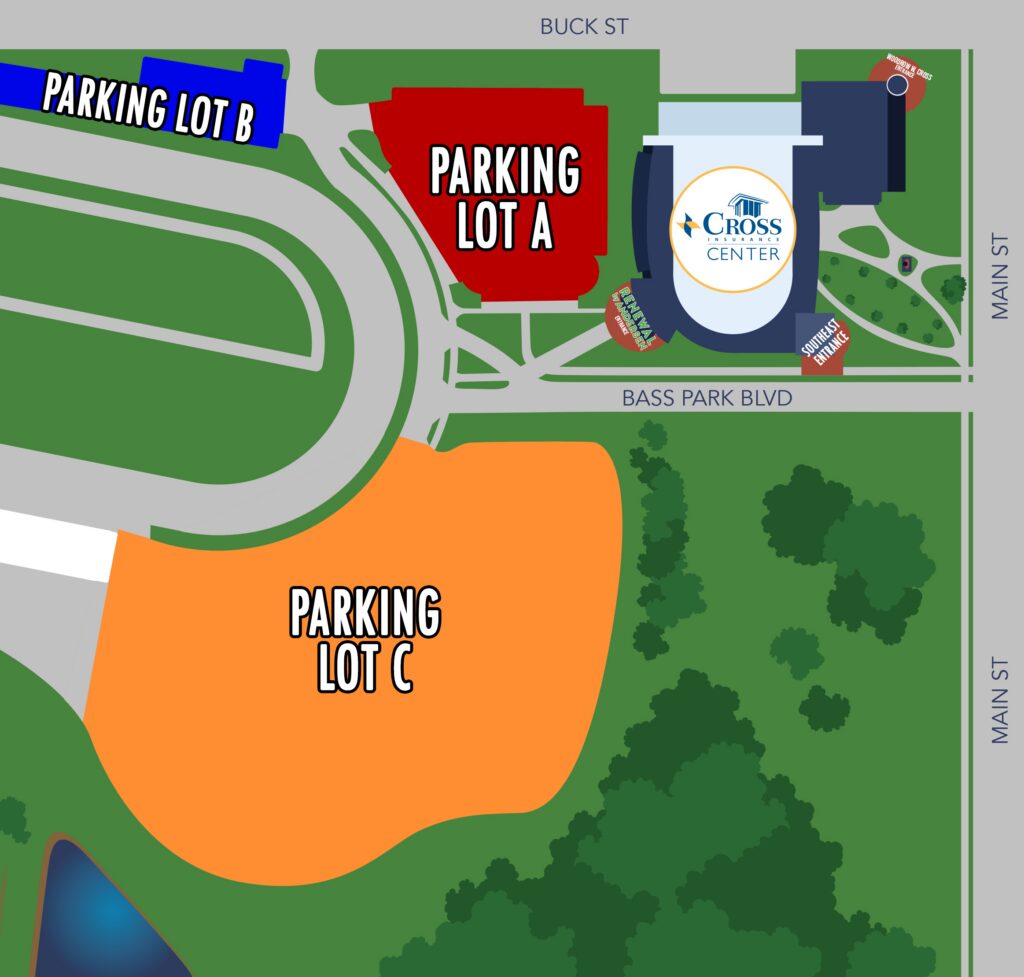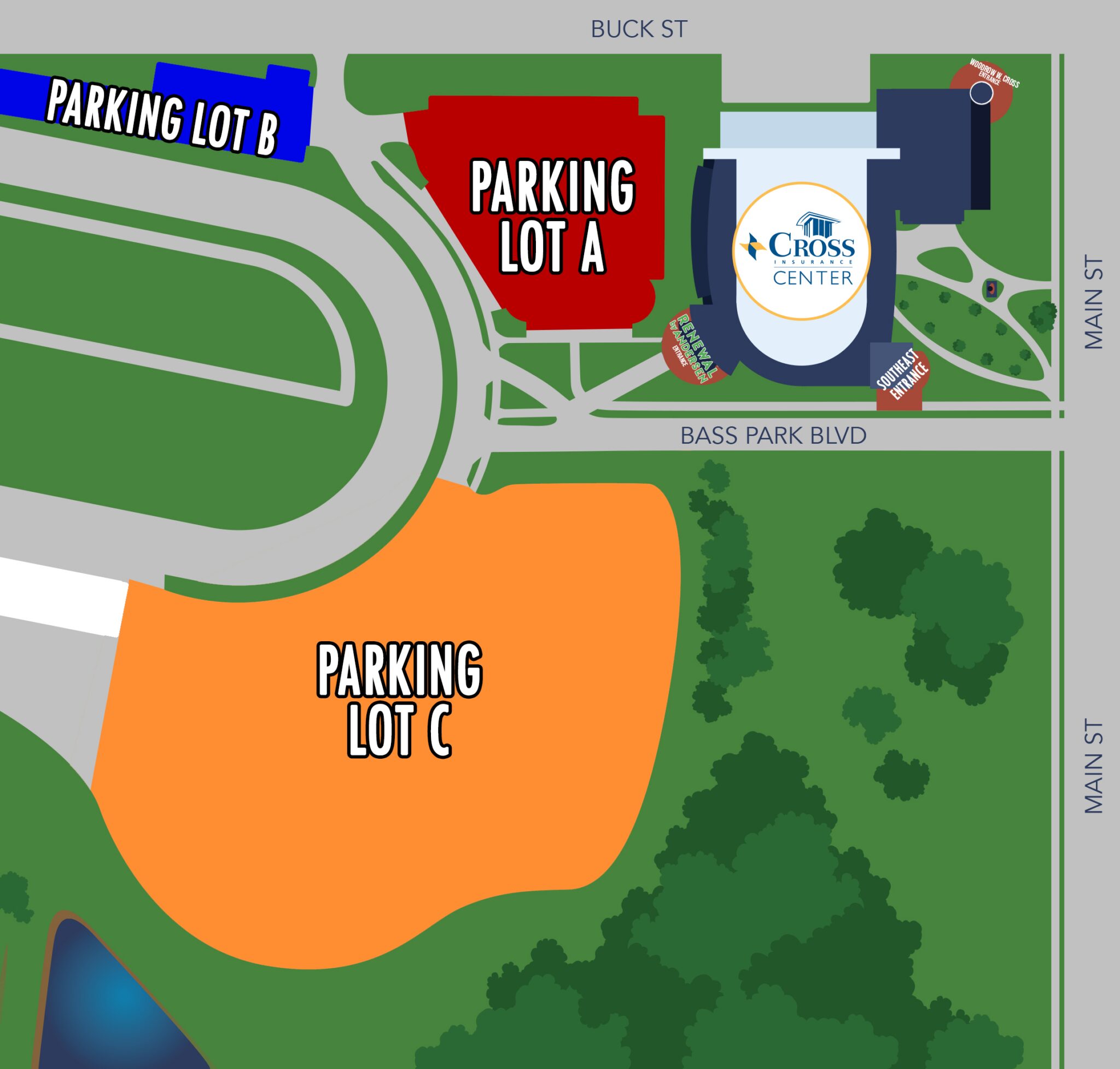 DARE TO PRE-PARTY
Do you Dare To Pre-Party with us? We will be hosting a pre-show party before Impractical Jokers' performance on Thursday, April 27th! A ticket includes one drink ticket, access to our bar with signature drinks, a VIP entrance to skip the lines, appetizers, and more!
MEET & GREET WITH MURR!
Don't miss your opportunity to meet your favorite Impractical Joker!
This ticket will include:
– Post Show Meet & Greet
– Photo opportunity with Murr
– Receive an Autographed Copy of his new book Area 51Interns.
*PURCHASE OF THIS MEET & GREET DOES NOT INCLUDE A TICKET TO THE SHOW. THIS IS AN UPGRADE ONLY!*
*SEPARATE TICKET REQUIRED FOR ENTRY. PATRONS WITHOUT A SHOW TICKET WILL NOT BE ALLOWED INTO THE VENUE. NO EXCEPTIONS!*
BACKSTAGE TOUR EXPERIENCE WITH MURR!
ONCE IN A LIFETIME: Experience the most personal Jokers encounter with one of your favorite Impractical Jokers.
The backstage tour takes place prior to the show and will include the following:
•Step onto stage with Murr and see the view from his perspective
•Take a peak at the inner mechanisms of the live show
•Pre Show Backstage Access
•Intimate Q&A session with Murr before the show
****PURCHASE OF THIS TOUR DOES NOT INCLUDE A TICKET TO THE SHOW. THIS IS AN UPGRADE ONLY!****
****SEPARATE TICKET REQUIRED FOR ENTRY. PATRONS WITHOUT A SHOW TICKET WILL NOT BE ALLOWED INTO THE VENUE. NO EXCEPTIONS!*
PRICING:
Price Level 1: $154.00
Price Level 2: $129.00
Price Level 3: $103.50
Price Level 4: $83.50
Price Level 5: $68.50
Price Level 6: $53.50

*Additional fees applicable depending on point of ticket purchase.
SEATING CHART: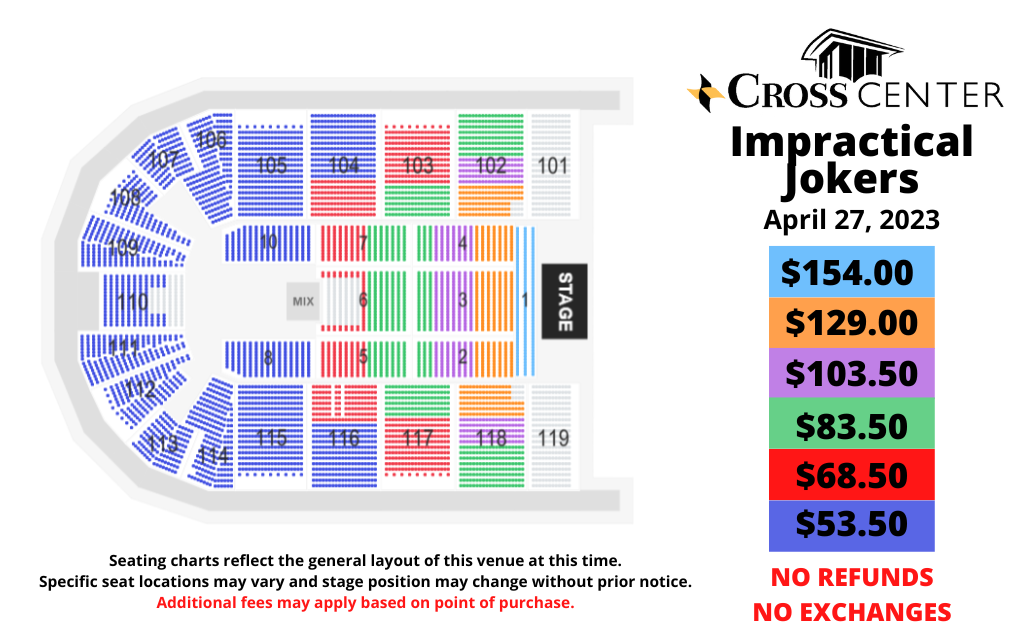 ABOUT IMPRACTICAL JOKERS
Brian Quinn (Q), James Murray (Murr) and Sal Vulcano are the Creators, Executive Producers, and Stars of truTV's hit series, Impractical Jokers. Now in its 10th season, Impractical Jokers is a hidden camera comedy show that follows Q, Murr and Sal as they compete to embarrass each other amongst the general public with a series of hilarious and outrageous dares. When Murr, Sal and Q challenge each other to say or do something, they have to do it… if they refuse, they lose! At the end of every episode – with the help of a celebrity guest – the episode's loser must endure a punishment of epic proportions.
In addition to their top 5 comedy show on cable, and truTV's longest running and top-rated original comedy, the guys have toured steadily over the last eight years with their wildly popular live show, performing for over one million fans in the US and UK, including six sold-out nights at Radio City Music Hall, a sold-out Madison Square Garden, and six sold-out shows at London's O2 Arena. Natives of Staten Island, NY, Murr, Sal and Q met while attending high school and later formed The Tenderloins Comedy Troupe in 1999. After years of performing live improv and sketch comedy shows, The Tenderloins crossed over to the web, garnering millions of views for their internet sketches, eventually creating the runaway success Impractical Jokers for truTV.
Cross Insurance Center COVID-19 Policies
Due to REDUCED levels (Medium or Low) of COVID-19 community transmission in Penobscot County, face coverings are welcome, but NO LONGER REQUIRED while inside the Cross Insurance Center. At this time, we are not requiring proof of vaccination or proof of a negative COVID test. We reserve the right to do Temperature Checks and/or not grant access to any guest(s) that are demonstrating COVID-like symptoms.
For updates on this, please continue to check our website, our social media channels, or call 207-561-8300. Thank you for your understanding & cooperation. Please get vaccinated and let's keep Mainers safe!